Fluid and Melt Inclusions: Applications to Geologic Processes
Organizers: Matthew Steele-MacInnis (University of Alberta) and Pilar Lecumberri-Sanchez (University of Alberta), steelema@ualberta.ca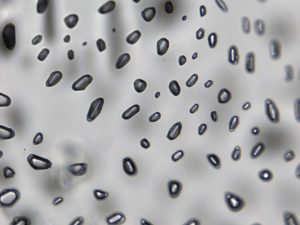 2 day pre-meeting Virtual MAC Short Course
Saturday October 30 to Sunday October 31, 2021
The short course "Fluid and Melt Inclustions: Applications to Geologic Processes" will focus on application of fluid inclusions to solve geologic problems. The course includes talks from world experts in fluid and melt geochemistry applied to hydrocarbons, diagenesis, metamorphic and igneous processes, Earth's deep interior, and economic mineral deposits.
Lecturers will include:
Jaques Pironon (University of Lorraine)
Andras Fall (UT Austin)
Martin Appold (University of Missouri)
Omar Bartoli (University of Padua)
Evan Smith (Gemological Institute of America)
Jake Hanley (Saint Mary's University)
Rosario Esposito (Colorado College)
Matthew Steele-MacInnis (University of Alberta)
Pilar Lecumberri-Sanchez (University of Alberta)
Simone Runyon (University of Wyoming)
Download this workshop's PDF for detailed Registration Information.
This Short Course is intended for the following audience:
Industry
Government and Academic Researchers
Students
Sponsors: Mineralogical Association of Canada; Geological Association of Canada – Mineral Deposits Division; Horiba Scientific